[swpm_login_form] [swpm_profile_form]
Welcome Friend. Thanks SO much for your support. 🙂 This is a members only areas where you gain access to the Google Drive files as well as premium content model packs.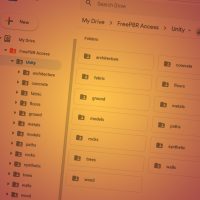 Google Drive Direct Access
Get direct access to all FreePBR files and have them synced to your computer using Google Drive. Any changes or additions to texture sets will change on your end.
Access Now