Free PBR introduction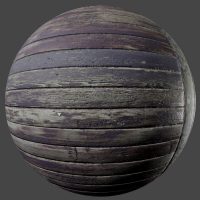 Hi. My name is Brian, the creator of this site, and the author of all of these free PBR textures.
FreePBR.com is a site dedicated to the video game development and 3D community who are looking for quality texture maps using a PBR workflow.  I love the idea of supporting indie game developers and 3D artists with free content for their video games and projects.
Are these PBR game texture sets really free? Can I use these PBR textures for free in my games and 3d work?
Yes. These PBR textures map sets are free to use in your games / 3d with no cost involved. Even if you make money off your video game, it's all free. My only requirement is that you may NOT redistribute these PBR file sets on other sites, file sharing sites, email, and so on. Let's keep the source files on freepbr.com only folks. I also ask that you give this site credit for using the texture files if you are releasing a game or using it elsewhere. 🙂
What are the technical details?
Basically, I have created zip files with a normal map, albedo map, roughness map, metallic map, ambient occlusion map, and sometimes a height map. We also now support Unity with a PSD metallic file with the smoothness in the alpha. These files are set at 2048×2048 pixels in PNG format. That said, you can use these files basically with any setup.
I am far from perfect
While I like what I am offering, I'm not releasing a perfect product. Feel free to let me know what I need to improve on. I can always do better and would love to hear from you. That said, please be polite and constructive.
What would I appreciate from game developers, 3d artists or anyone who appreciates what I do?
I would LOVE it if you could spread the word about this site through social media, emails, blog posts, Youtube and so on. The more the merrier. Feel free to link to this site and talk about it.
This site is also using up 100s of gigs of bandwidth a month. I love to and will continue to provide free PBR texture sets to the community.
That said, would you consider supporting me a bit and help with the server costs and time spent giving away free textures?
You can download all texture sets with a few clicks instead of going to each page.  Take advantage of this for $5, and help me out along the way. 🙂